Day 1 :
Keynote Forum
University of Milan
Italy
Time : 09:05-09:30

Biography:
Giorgio Calori Maria has completed his education of Medicine and Surgery University of Milan in 1982; 1987 Specialization School in Orthopaedics and Traumatology University of Milan; 1990 Specialization School in Physical Therapy and Rehabilitation, University of Milan; 1994 Specialization School in Hand Surgery University of Florence. At present working as Chairman of Complex Operative Unit of Orthopaedic Reparative Surgery and Risk Management, G.Pini Orthopaedic Institute, piazza Cardinal Ferrari 1, University of Milan. Also as Professor at the University of Milan at the Graduate School of Orthopaedics and Traumatology and tutor of the course on "Biological processes in the repair of fractures and in nonunions " since 2004. Professor at the University of Milan in the course in Medicine and Surgery of the course on "Human Anatomy " since 2003 and of the course on "Orthopaedics and Traumatology " since 2013. His relation with scientific sociteis as President of the European Society of Tissue Regeneration in Orthopaedics and Trauma (ESTROT.) President overseeing the super-specialist Society for osteosynthesis CIO (Italian Osteosynthesis Club) of the Italian Society of Orthopaedics and Traumatology (SIOT). President overseeing the Lombardy Section SLOTO of Italian Hospital Orthopaedics and Traumatologists. Former President of the Tissue Regeneration Commission of the Italian Society of Orthopaedics and Traumatology (SIOT). Member of the international Advisory Board on biotechnologies and regenerative medicine. President of the National Board for regenerative medicine.
Abstract:
Non-union and bone defects of long bones are difficult complications treating fractures. We propose a new classification and a new strategy that could give significant information to the orthopaedist for a good management of these complicated cases and permit to create comparable study groups for research purpose. In 2008 we published a new classification for nonunions: the Non-Union Scoring System (NUSS). The NUSS doesn't consider only the radiographic aspects of the non-union but take in consideration all the risk factors that contribute to this complication analyzing the whole patient (bone quality, primary injury, number, invasiveness and adequacy of previous interventions, soft tissues status, ASA grade, clinical infection status, smoking status, use of drugs, blood test, diabetes). All the factors included in the scoring system have an impact on the complexity and difficulty of treatment of any nonunion. The NUSS recognizes four group of complexity:score from 0 to 25 should be considered a straightforward nonunion and should respond well to standard treatments; usually the problems is mainly biomechanic; the more common treatment is choosing a different system of fixation. score from 26 to 50 should require more specialised care; usually the problem is both biological and mechanical. The treatment require the correction of the fixation associated with a biological stimulation obtained with CEMP, ESWT or biotechnologies such as mesenchimal stromal cells or growth factors or scaffold in monorail therapy. score from 51 to 75 require specialised care and specialised treatments; it's a complex problem characterized by a impairment of both biological and mechanic conditions, usually is required the resection of the nonunion and consequently a bone defect must be treated. Next to traditional treatments, such as bone transport with external fixator, autologous iliac's crest grafts or microvascular fibulas graft, in this situation is indicated the use of biotechnologies (cells, scaffold and growth factors) according to the principles of the "biological chamber" and the "polytherapy". score from 76 to 100 may be candidates for the primary amputation, arthrodesis, prosthesis, o mega-prosthesis depending on the severity of the loss of substance and the anatomical localization. We think that a "ladder strategy" based on the complexity of patients that starts from reconstruction and ends with substitution of the affected limb could be a good option in these difficult cases in order to return these patients to function.
Keynote Forum
University Paris-EstCreteil
France
Time : 09:30-09:55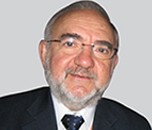 Biography:
Denis Barritault graduated in Physics, completed his PhD in biochemistry in Paris University. Post doctoral in molecular immunology at Pasteur Institute and NYU as NIH Fogarty Fellow he joined INSERM unit in Paris as developmental biologist. He made the first description and patents of FGF extracted from retina in 1979 and 82 as skin and cornea healing agent, became full professor at Paris East university in 1985, founded and directed a CNRS Laboratory on cell and tissue regeneration until 2003. He is now President of OTR3, Emeritus professor and author in over 200 publications and 31 patents.
Abstract:
Matrix therapy is a newly coined name to emphasis the importance of the extracellular matrix in regenerative medicine. It is a complement to regeneration as cells are never alone but are part of an environment that makes a tissue or an organ. Heparan sulfates (HS) are key elements of the extracellular matrix (ECM), which store and protect various cell communication peptides (CCP). HS play a central role in tissue homeostasis, by modulating the bioavailability of CCP hence controlling the cell migration and differentiation required for healing processes. Tissue injury will lead to destruction of cells and surrounding ECM are destroyed. CCPs synthesized by inflammatory and circulating cells can then promote tissue repair, but with a loss of tissue quality, leaving scars or fibroses. We have engineered biodegradable nano-polymers mimicking the HS. They bind to the structure proteins of the damaged ECM, and to the CCP produced by healthy neighboring cells, thereby restoring the ECM microenvironment and tissue homeostasis. This matrix therapy approach has considerably improved the quality of healing in various animal models with reduction or absence of fibrosis resulting in a real regeneration process. These HS mimetics have therefore been named RGTA, for ReGeneraTing Agents. The RGTA technology has been validated in over 80 published preclinical studies and is now marketed as a human healing agent both for corneal and skin ulcers. RGTA are in development for more tissue injuries including mucosa, tendon, muscle. Altogether these study underline the potential of RGTAs as a new therapeutic class in the field of regenerative medicine, simple safe and exploiting our natural potential without need for exogenous cells supply but can combine with cell therapy to restore cellular microenvironment and favor homing . The future of regenerative medicine lays in a proper adjustment of the microenvironment to optimize cell colonization, expansion, replacement and recovery of the functions.
Keynote Forum
Chairman and President of Brain Mapping Foundation
USA
Time : 09:55-10:20

Biography:
Babak Kateb, MD is a neuroscientist with more than 15 years of research experience. His research has been focused on introduction of advance diagnostics and therapeutics into clinical neuroscience in order to rapidly identify and introduce game changing technologies to treat neurological disorders such as brain cancer, Alzheimer's disease, Parkinson's disease, brain and spinal disorders. He did his Research fellowship at USC department of neurosurgery and also studied Neuroengineering at USC Ming Hsieh Institute.Babak established Society for Brain Mapping and Therapeutics (SBMT) while doing his fellowship 13 years ago at USC. Currently, he is the founding chairman of the board of directors & CEO Society for Brain Mapping and Therapeutics (SBMT), President and Scientific Director of the Brain Mapping Foundation and Director of National Center for Nano-Bio-Electronics.; the center is focused on integration of nanotechnology, cellular therapeutics/stem cell, medical device and imaging. He was Director of Research and Development at the Department of Neurosurgery at City of Hope Cancer Center. He is also Research Scientist at Department of Neurosurgery at Cedars Sinai Medical center. He is recipient of NASA Tech Brief Award for his pioneering work on sniffing cancer cells using NASA's electronic nose. He has pioneered the technique for using NASA Multiwall carbon nanotubes to activate macrophages for brain cancer immunotherapy and recently has received an approval from the FDA to microwave soft tissue. The technology also could be used for brain, liver, head and neck, prostate and breast cancer. In 2015 Society for Brain Mapping and Therapeutics and Brain Mapping Foundation Board of Directors presented him with Pioneer in Medicine award. He has been recognized by Mayor of Los Angeles and Governor of California for his dedication in science. He is currently collaborating with Los Alamos National Lab and has duel appointment with NASA/JPL as a visiting scientist. His research at NASA and LANL involves the use of Artificial Intelligence and Supercomputing for Brain Mapping and therapeutics, use of electronic nose for cancer detection, application of new UV imaging for intraoperative brain mapping and use of LANL advance ultrasonic technology for brain stimulation; Babak has many patents in these areas. He has established a new publication with PLoSOne, which is called PLoSOne_ NeuroMapping & Therapeutics, which he serves as editor in chief and was the force behind 3 successful NeuroImage-Brain Mapping and Therapeutics special issues. He is editor of The inaugural Textbook of Nanoneuroscience and Nanoneurosurgery, published by, Taylor & Francis 2013 and the editor of the inaugural textbook of Neurophotonic and Brain Mapping, which is due for a release for Dec. 2015. He has been deeply involved in global neuroscience legislation through his close collaboration with the US Congressional Neuroscience Caucus as well as members of Canadian Parliaments. He has chaired 3 congressional briefing on Brain Mapping and given a talk to the Canadian Parliament. His initiatives have impacted the health care delivery to the wounded soldiers in the US. He has been one of the key players in President Obama's BRAIN initiative and co-author of the G20 World Brain Mapping and Therapeutics Initiative and African Brain Mapping Initiative. He is also 13 times Marathon runner.
Abstract:
The field of Brain Mapping has been evolved rapidly in last few years. The field went from being defined by imaging to include, imaging, molecular/cellular and nano level mapping with detailed genetic and connectomic map. Today the Society for Brain Mapping & Therapeutics (SBMT) defines Brain Mapping as: The study of the anatomy and function of the brain and spinal cord through the use of imaging (including intra-operative, Microscopic, Endoscopic and Multi-Modality imaging), Immunohistochemistry, Molecular & optogenetics, Stem cell and Cellular Biology, Engineering (material, electrical and biomedical), Neurophysiology and Nanotechnology.In 2013 SBMT, Brain Mapping Foundation (BMF) along with few other organizations successfully helped the White House to formulate Brain Research through Advancing Innovative Neurotechnologies (BRAIN) initiative. The initiative is aimed at increasing our understanding of brain structure and function from imaging to nanoscale. BMF has been funding major partnership with NASA in order to integrate Nanotechnology, device, imaging and cellular, molecular and stem cell therapeutics. In this presentation, I will defining the nanoneuroscience, nanoneurosurgery and nanobioelectronics and their relationship with brain mapping while producing few examples.